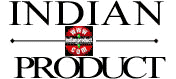 Holiday Stockings, Tree Skirts, Table-Runners and Pillows !!
Tassels, Christmas Tassels, Classic Tassels
Tiebacks, Tassel, Bullion Fringe, Beaded Fringe, Honor Cords

STOCKINGS - tassels, graduation tassel, French braided tassels, Christmas tassel, Christmas stocking, hanging tassels, key tassels, mini tassel, small tassels, rayon tassels, gold tassels, metallic tassels, beaded tassel, classic tassels, bookmark tassels, tiebacks, honor cords, tassels, single honorcord, double honor cord, fringes, beaded fringes, single tassel tiebacks, double tassel tiebacks, bullion fringes, chairties with tassels, cords with lip, tree skirts, stockings, ornaments, giftbags, gift-wrap, brush fringe, gimps, jutefringe and trimmings.